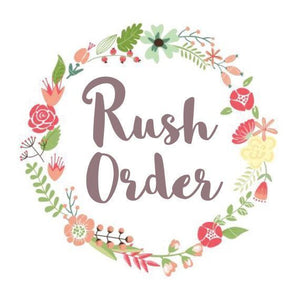 PLEASE READ ALL THE WAY THROUGH BEFORE MAKING THIS SELECTION
Please select this only if you'd like your order expedited. Keep in mind that everything is made to order and that I cannot turn things around in a day. I would need a minimum of 4 days FOR REGULAR ORDERS AND AT LEAST 5-6 FOR BOOK SETS. Also, depending how many people make this selection and size of your order, would determine your place in line for the rush order. 
If I see that I cannot have it in 4 days (5-6 days for book sets), I will contact you about when it would be ready and you can decide if to cancel or not at that point.