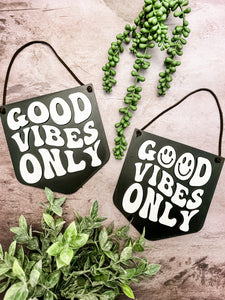 It's all about manifesting your vibe! And our hanging sign helps. You just need to choose smileys or no smileys.  
-Laser Cut Raw Wood Sign
-Approx. 6" x 6.5"
-Black/White 3D Lettering & comes with leather string for hanging

-This item is handcrafted and each sign is made to order and may have difference from one to another. Each sign has natural imperfections giving each one their own unique look!